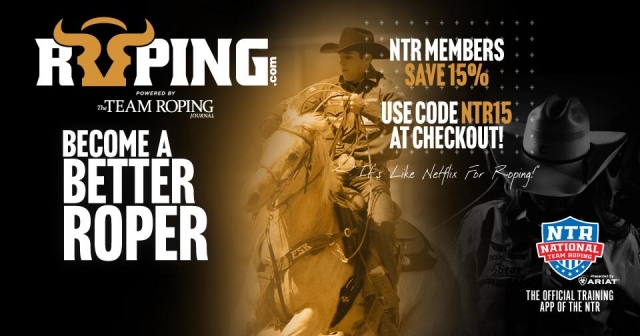 Learn From the Best of the Best on Roping.com
Roping.com—powered by the Team Roping Journal—is a roper's source for online training. As the official online training hub for National Team Roping members, ropers can learn from the best team ropers in the world right from their computer or smart phone.
In the last 60 days Roping.com has introduced brand new coaches including Trevor Brazile, Patrick Smith, Lari Dee Guy, and Miles Baker. These industry-leading pros have joined Roping.com's original coaching roster of Jake Barnes, Clay Cooper, Matt Sherwood, Hunter Koch and more to help all ropers level up. With hours of new video tutorials on roping and horsemanship, Roping.com is a team roper's premier learning university.
Don't wait another day—start enjoying personalized run critiques, LIVE video demos, and thousands of step-by-step tutorials all in one easily accessible place before your next jackpot. Learn more and sign up now at Roping.com. NTR Members SAVE by using code NTR15 at sign up.