Cowboy Tack Official Bits & Spurs of NTR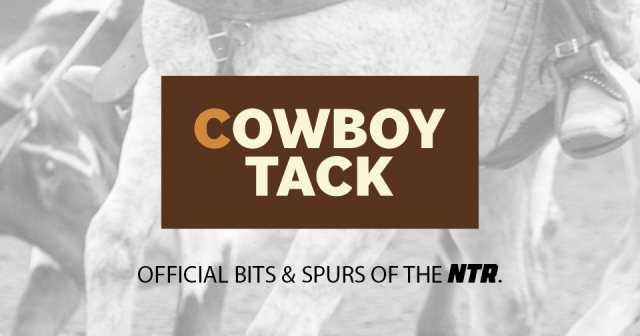 Cowboy Tack makes products built for the rugged and functional work of America's cowboy. Crafted by those who ride and work as ranchers, they took the best of what they had learned from their own experiences and applied it to Cowboy Tack. The perfect combination of form and function have been a hallmark of every Cowboy Tack product.
With respect for the traditions of the past, Cowboy Tack leads the future with the innovations of today. By working continuously with our family of professional riders, trainers and developers to create the most innovative products that are well-made, fashionable and safe.
Cowboy Tack is proud to be the official bits and spurs of the NTR.
Shop Cowboy Tack now.