NTR Welcomes Shadle Insurance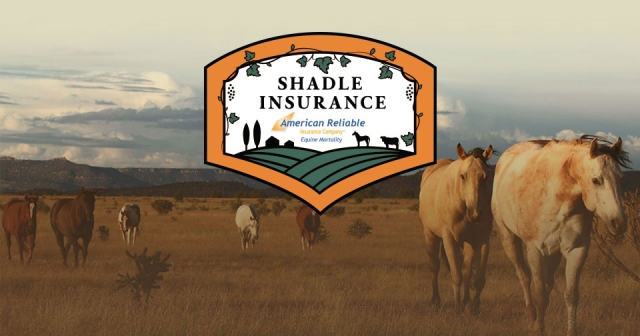 National Team Roping welcomes Shadle Insurance as the "Official Insurance Provider of the NTR".
Founded in 2004, Shadle Insurance has become a leading agency specializing in horse and agriculture insurance. As avid team ropers, owners Jon and Elizabeth Shadle understand the risks of purchasing performance horses and the property to enjoy them on.
Shadle Insurance can immediately insure horses as new purchases, horses you have raised, or horses you have owned for a while. Mortality/theft coverage cost is based on the amount you would like to value them at and major medical (helps pay vet bills for colic, lameness and more) is a flat rate per head. Shadle Insurance has partnered with American Reliable Insurance to bring you some of the most comprehensive coverage available for your horses.
With a background deeply rooted in western traditions, Jon and Elizabeth are lifelong horse enthusiasts and competitors. They spent their childhoods ranching, raising horses and coming up through the ranks of 4-H, FFA, High School Rodeo, AQHA, and NCHA youth events. Today you can find them enjoying NTR and WSTR events. Their understanding of the horse and livestock world helps them identify their clients' needs.
Shadle Insurance prides themselves in searching for the best insurance products in the marketplace. They work with several A-rated companies with records of outstanding claims service. Whether you own or lease your facility, live on or off the premises, they can provide you with the coverage you need. They can build you an insurance package to address your unique operation and concerns. Jon, Elizabeth and their staff, can also guide you through today's general liability, auto and worker's compensation options for all types of businesses.
Give them a call at (888) 821-7629 and be sure to say hello when you catch them at the next team roping. Service is not expensive, it's priceless. Learn more at ShadleInsurance.biz.