NTR Land Experts Clark & Associates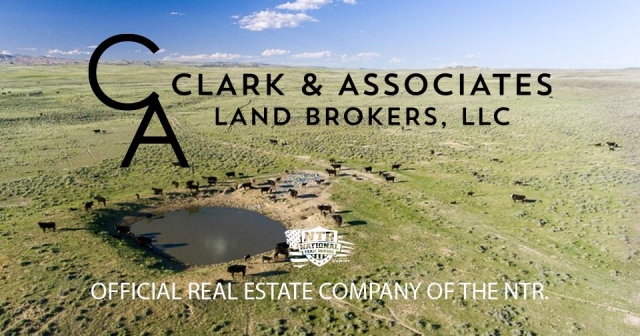 After a year as crazy as 2020, it's tempting to retreat to the unspoiled beauty of Wyoming, Montana, or South Dakota – some of the last places you can get away from it all. It's where you can rope anywhere and enjoy your neighbor; where ranching is celebrated and cowboys are, too.
If you're looking to invest in farm, ranch, or recreation properties with a rate of appreciation that's historically been 4-8 percent – or you just need to sell some land – consider that Clark & Associates (C&A) annually markets and sells more than $200 million of ranchland throughout several states including North and South Dakota, Montana, Wyoming, Nebraska, and Colorado. The three owners of C&A are cowboys who commonly compete in the arena.
Yes, they have 26 years of experience and can guide you to get answers on land values, leases, real estate law, or water and mineral rights. Yes, they have close relationships with appraisers, surveyors, banks, and mortgage companies. But even better? They'll help you the same way they help neighbors at branding time. Because they're ranchers themselves.
If you're selling, C&A will give you a dead-on honest valuation of your land at no cost to you. And its marketing prowess is one of the reasons C&A sells 90 percent of its listings. It's a one-stop shop. These guys can connect you with expert advice on easements or tax issues. They provide full-time property management to buyers. And their in-house auctioneer can help you liquidate equipment or livestock.
With nine branch offices and more than 20 agents who know ranchland in these states like the backs of their hands, it's no wonder C&A has been named one of America's Best Brokerages by The Land Report for 10 years in a row.
Visit ClarkLandBrokers.com today, or call (844) 876-7141.