CSI Saddle Pads Support NTR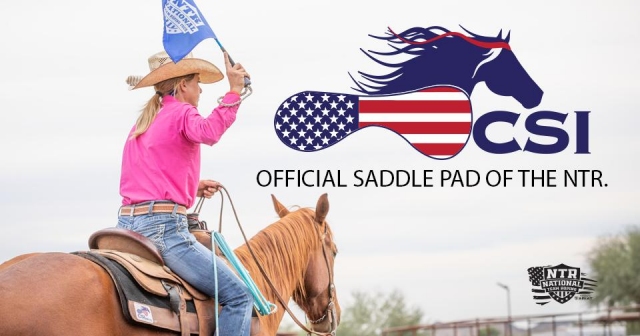 CSI Saddle Pads is proud to support the NTR as the Official Saddle Pad. It is our mission at CSI Saddle Pads to ensure you and your horse both enjoy riding—but that's not possible when your horse is uncomfortable or in pain. That's why CSI Saddle Pads were created, but we also know that in order to fulfill our mission, we need to do MORE than just manufacture a saddle pad. For that reason, education and communicating with our customers and the equine community, is something we take very seriously. Follow us (@csisaddlepads) on Facebook, Instagram and Twitter to learn more.
CSI Saddle Pads are trusted by top rodeo athletes, competitors, performers, clinicians and trainers because these industry professionals know how important it is to keep their equine partners healthy, comfortable and performing at the top of the game. Design your next CSI Saddle Pad at csisaddlepads.com.