THE LOUIE & DUKE CLASSIC, A PARTNERSHIP THAT FIGHTS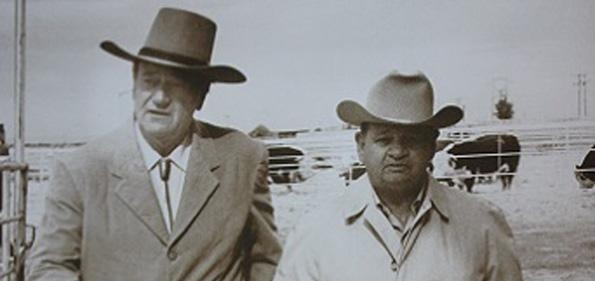 This weekend, 8th & 9th November, the National Team Roping Tour stops in Casa Grande, Arizona for 'The Louie & Duke Classic' held at the Casa Grande Rodeo Grounds. 'The Louie & Duke Classic' is actually named after Louis Johnson and John Wayne, who were longtime friends and business partners. Together they partnered on farms, raised registered Hereford cattle, and owned the Red River Feedlot that fed at capacity 85,000 head! Ultimately however both these gentlemen and good friends succumbed to cancer.

The Roping is a fundraiser for the John Wayne cancer foundation, which was founded in 1985. Created in honor of John Wayne, his family promised to use his name to continue his fight against cancer. The John Wayne Cancer Foundation's mission is to bring courage, strength and grit to the fight against cancer. The foundation funds novel and innovative programs that improve cancer patient outcomes and save lives including research, education, awareness and support.