NTR Memberships & Global Handicaps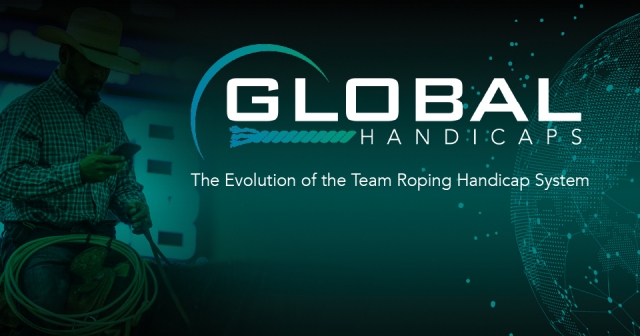 Happy New Year!
Roper classifications will look different this year, however, don't be confused. National Team Roping has always used TRIAD classifications. The NTR membership has only been a membership card and not a classification card, however I haven't been very clear communicating the distinction between the two. TRIAD was a product of USTRC, and Global Handicaps is a major shift to have a handicap system operated for the industry that is not solely operated by any association.
Brief History on Classifications
Thirty years ago, when Denny Gentry started the USTRC, he knew that in order for ropers to cross state lines and compete against each other there would have to be a nationwide and industry accepted classification system. He started by creating a "board" in each state to help assign ropers their classification. This system was totally subjective in that ropers' initial classifications were based on opinions.
As computers and software have progressed in the last 30 years so has the sophistication of how classifications are set. Today, roper data is analyzed from 350,000 teams per year, with a multitude of computing algorithms. The analysis covers roping pars, speed indexes, catch percentages (on 1, on 2, on 3, on 4), return on investments, performance trends, and more. It is a complex analysis that does not focus on any one point of evaluation.
So, if you are following so far, classifications have moved from being based on opinions to being based on performance data.
Global Handicaps Moving Forward
Over 50 producers, large and small, use the Roping Event Management software that is supported by Global Handicap information. If you attend any of these events, these producers will require proof of handicap for you to receive winnings.
In 2020 USTRC membership and WSTR membership include a complimentary Global Handicap (GH) card. Other arenas/producers using this software will require the GH card and if you don't plan to attend any USTRC or WSTR events, you can purchase the GH card separately for $60. For more information on Global Handicaps go to www.globalhandicaps.com.
At 2020 NTR events, ropers will be required to have both a current NTR membership and a current Global Handicap classification/card to participate at NTR events. The NTR Finals schedule will be online next week. I hope to see you in Wickenburg.
Ty Yost