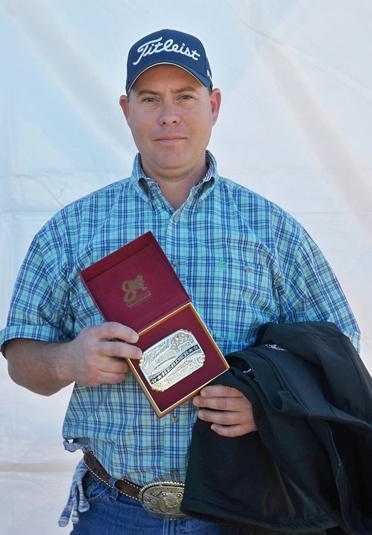 The similarities between team roping and golf can almost seem scary, and nobody knows them better than Jeremy Knowles.

Originally from Texas, Knowles is the manager of a golf course in Phoenix called The 500 Club. He's in charge of some 40 employees at the course, located near Pinnacle Peak and I-17. He only got into team roping a couple of years ago, but is the two-time and defending season champion in the #3 division of the National All Amateurs Sun Country Tour.
Knowles started hanging out at golf courses when he was 11 years old, with a job picking up range balls. Now he's managed golf courses for the 500 Club owners for 26 years.
"I still love my job," said Knowles. "I like being outside every day."
Knowles decided he wanted to rope after running into golfer Art Arnold, the 1968 world champion in team roping who still lives in Arizona.
"He took me to his house and showed me a few things about 16 years ago," said Knowles. "I decided I wanted to steer wrestle, but then I busted my leg up real good and decided I'd had enough of that."
A few years ago, he picked up a head horse, then spent about a year learning with area roper Shad Chadwick.
"The first roping I ever entered was at Dunn's Arena, and I drew a partner and placed first or third or something," he said. "I thought it was going to be easy after that. But I think it was seven months before I cashed in again!"
One of the main similarities Knowles sees between golf and roping is that if you don't keep practicing, "it goes away real quick."
Knowles, an 8 handicap on the course, only golfs about once a month, and actually spends more time roping. He enjoys the NAA Tour because of the quality of the cattle and the camaraderie, he said.