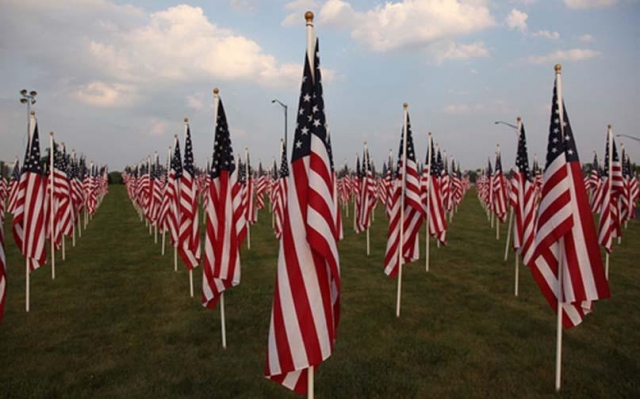 Wickenburg, Arizona (May 19, 2015) - Memorial Day weekend blasts open the summer leg of the National Team Roping Tour with three ropings in three states. Mormon Lake, Arizona; Fallon, Nevada and, Silesia, Montana will be the sites.
This weekends maiden voyage for Fuji Park Arena in Carson City, Nevada is not to be, with expected rains all week and throughout the weekend, the Carson City roping has been moved to Hutchings Arena in Fallon, Nevada. The facility at Fallon has both indoor and outdoor arenas, so no matter the weather conditions, the roping can go on.
NTR crews will wrap over 600 roping steers this weekend for the hundreds of ropers vying for their qualifying spots in the $100,000 National Nine and National Eight Finales. There will be 22 trophy saddles, 44 Gist buckles in addition to large payouts to be awarded throughout the eight days of competition.
Memorial Day gives us a special day to pay tribute and to remember the sacrifices that those who have served and those who have died defending the United States of America. This weekend the NTR wants to offer all United States service members, either active or retired, $150 in complimentary entry fees to be used at any of the three NTR ropings this weekend. Thank you for your service.
About the National Team Roping Tour - Founded in 2013, the NTR is reversing the industry trend of higher and higher fees for the big payoffs. NTR is focused on providing Big Payoffs for Low Fees. The 2014 National Nine Finale paid out a whopping $320,000 with the winners taking home $100,000, saddles and buckles. The four thousand NTR members will compete in over 50 National Team Roping Qualifier ropings in nine states.