Father and son team win the Western Frontier Invitational!!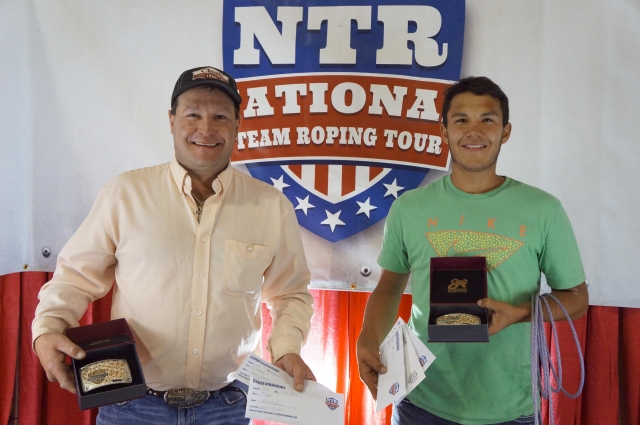 Kevin Keplin and his son, Kolton, topped the field at the Western Frontier Invitational not only taking home the title but also claiming the fastest time of 6.75 seconds in round one. "We've won quite a bit together but it was by far the best win I've ever had," said Kolton, "It was so exciting to win that with my Dad and I know it was the same for him."
Growing up learning from none other than his idol and father, Kolton has been roping since he was four years old. The father/son team has been competing most weekends together for the past eight years and spend four or five nights a week practicing. "Dad has trained his own horses since he was young but we bought my horse and I couldn't ask for a better one," Kolton said.
When not roping together Kolton is a freshman studying for his doctorate degree in radiology, while Kevin works in construction/flooring. Both Kevin and Kolton are excited at the opportunity to win $100,000 at the National Nine Finale and plan on being in Arizona a little this winter and hope to get the opportunity to compete.