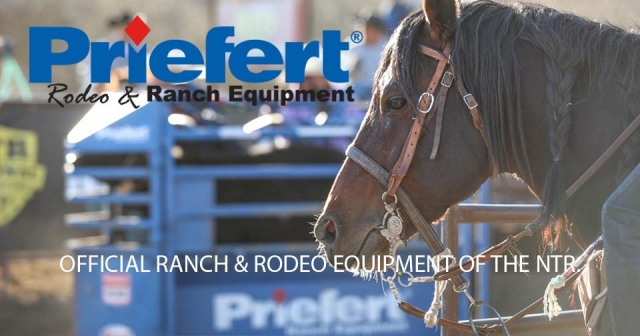 Priefert is one of the largest rodeo and ranch equipment manufacturers in the world and is proud to be the Official Rodeo & Ranch Equipment of the NTR. Founded by Marvin Priefert in 1964 and located in Mount Pleasant, Texas, Priefert is considered the leading innovator in the livestock handling industry. For more than 20 years, Priefert has been proudly supporting the sport of Team Roping by building the most popular roping chute on the market.
Today, Priefert continues to develop new tools and technologies designed to advance the sport of roping and to help improve the quality of practice that ropers get in their home arenas. The pros in the sport will tell you how important it is to 'Practice like you Compete', and with a Priefert arena, you can do just that. From roping boxes to stripping chutes and everything in between, Priefert can help you create the perfect roping pen.
In addition to roping and arena products, Priefert manufactures a variety of equine equipment, cattle equipment, fencing, dog kennels and more. Priefert also offers free consulting and design services to help design your arena, stall barn, or cattle working system. With over 200 acres dedicated to manufacturing and over 1200 dealers nationwide, Priefert is recognized as having the highest quality equipment on the market and is proud to have its products used and endorsed by the top cattle, equine, rodeo and roping organizations in the country. Now in its third generation of leadership, Priefert is still family owned and operated.