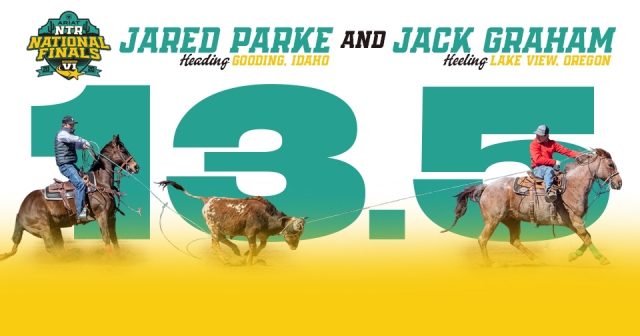 In early May, Jack Graham had just left Arizona to return to his family's ranch in Lake View, Oregon. Despite unusual times, and extensive stay-at-home orders still in effect throughout most of the country, a cowboy's work never stops. Graham excused himself from the branding pen to re-cap his 13.5 Championship win with former college acquaintance turned roping partner, Jared Parke, during the NTR National Finals VI at Rancho Rio in Wickenburg, Arizona on March 3.
Freshly out of the college ranks both Parke, 25, and Graham, 23, had spent limited time in Arizona—aside from the occasional winter or spring break trip—up until this year. They came down early in the season and picked up some dough at several different arenas during the high-paying Las Vegas Week. Parke returned for most of February and early March, while Graham spent the entire winter riding rope horses for Dean Tuftin's DT Horses program in the Rio Verde foothills of Scottsdale.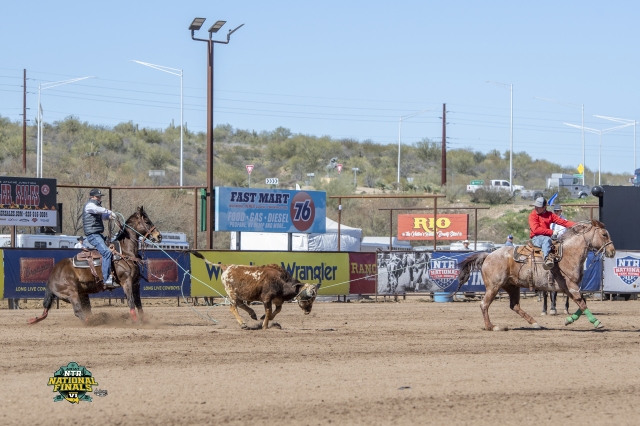 Graham first met Tuftin when he purchased a mare from the Canadian native and former NFR qualifier who was based in Bend, Oregon, at the time. Smart Shiney Cielo, affectionately known as 'Cookie,' was in fact the same horse he was riding in the 13.5 Championships. A 2009 brown mare with a huge stop, she's proof of the quality that comes with the DT brand. Graham anticipates heading back to work for DT Horses in the Fall.
At his home in Gooding, Idaho, Parke, rides and trains team roping and calf horses and also contracts the roping calves at amateur and ProRodeos in the region including Gooding, Eagle and Jerome, Idaho, and Molalla, Oregon. Parke competed on the rodeo team at Blue Mountain Community College in Pendleton, Oregon, and knew Graham, who rodeoed for Montana State University in Bozeman. Both cowboys rope both ends but when they teamed up this winter, Parke and his 15-year-old switch-ender, a red roan gelding he calls 'Quill,' turned four quick steers for Graham, who stopped the clock in 30.70 seconds to secure the win and take home $9,080 of the total $23,280 payout in the 13.5 Championships along with fancy Gist Silversmith trophy buckles.