Wednesday, Apr 10th, 2019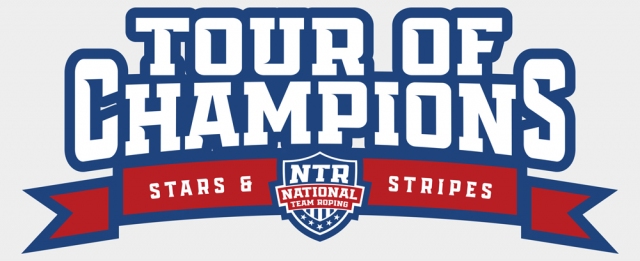 Hello Ropers! Spring is finally here and for a lot of you the spring weather has come none too soon. We finished up another great NTR National Finals in Wickenburg, Arizona. The fifth annual event had a phenomenal turnout and awarded lots of cash and prizes to the winners. Watch for complete results in the NTR's The Arena publication. The Horse Sale at Rancho Rio continues to be the No. 1 horse sale in the nation as the top 30 horses sold averaged $33,467.
Changes. New this year I have decided to age cap the #9.5 and #8.5 Megabucks qualifiers. You must be 21 years of age in the calendar year that the roping is in to rope. The #9.5 and #8.5 Finale ropings will also have a 21 and over age cap. The winning times in those ropings look fine, however the perception is that the youngsters make those novice ropings too tough. I can't argue that at this year's Finals the younger ropers did very well. All other ropings will be open to all ages.
I look forward towards this coming season and hope to see you on the team roping trail.
Ty Yost
NOVEMBER 2019
NOV 9 - WICKENBURG, AZ
NOV 16 - WICKENBURG, AZ
NOV 29 & 30 - WICKENBURG, AZ
NOV 30 - POWELL BUTTE, OR
NOV 30 to DEC 1 - GILLETTE, WY
DECEMBER 2019
DEC 2ND TO 10TH - WICKENBURG, AZ
DEC 21 - WICKENBURG, AZ
DEC 27-28 - WICKENBURG, AZ
JANUARY 2020
JAN 4TH - POWELL BUTTE, OR
JAN 4TH - STEPHENVILLE, TX
JAN 11TH - WICKENBURG, AZ
JAN 18TH - WICKENBURG, AZ
JAN 25TH - WICKENBURG, AZ
FEBRUARY 2020
FEB 22 - WICKENBURG, AZ
FEB 29TH - CAVE CREEK, AZ
MARCH 2020
MARCH 2 - 7 - NTR FINALE
MARCH 6 - THE HORSE SALE AT RANCHO RIO
MARCH 14 - GLEN ROSE, TX
MARCH 21 - WICKENBURG, AZ