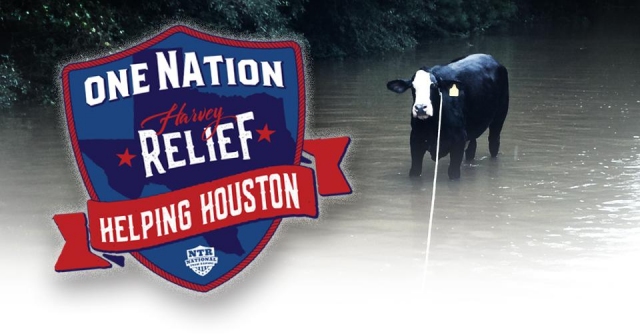 Ropers,
We are all in awe of the greatness of Hurricane Harvey and the devastating effects it has had on Houston, Texas, and the surrounding areas. This Saturday, Sept. 2, we will be donating 100% of all NTR VIP Membership upgrades to the STAR Fund to aid farmers and ranchers in recovery. NTR VIP Memberships will be available on-site at both the Mormon Lake, Ariz., and Buffalo, Wyo., ropings or download a VIP Membership form today and bring it with you. We look forward to seeing you this weekend!
Sincerely,
Ty Yost
About the STAR Fund
The STAR Fund (State of Texas Agriculture Relief Fund) was created solely with monetary donations from private individuals and companies. STAR Fund money may be used to assist farmers and ranchers in rebuilding fences, restoring operations and paying for other agricultural disaster relief. To learn more or make a personal donation visit the Texas Department of Agriculture website.
VIP Memberships Explained
New this year, the NTR is offering a VIP membership. Special VIP cash bonuses will be up for grabs at our nationwide events throughout the year. If the average winners of a bonus roping are VIP members they will be awarded the advertised cash bonus. VIP memberships are $140. If you already have a current 2017 NTR membership or a free Legends membership you can upgrade to VIP status for $100. Read more...