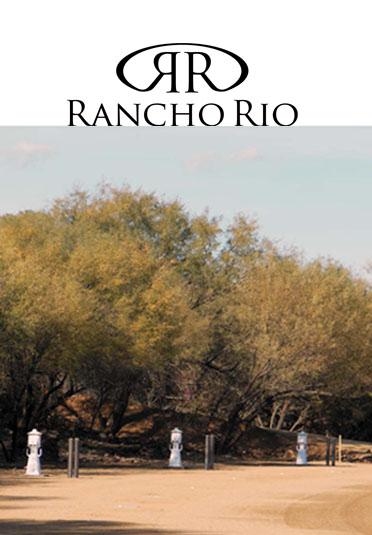 Contact: Julie Mankin
307-760-7099
yostevents@msn.com
FOR IMMEDIATE RELEASE
Rancho Rio grand opening Oct. 26
PHOENIX, ARIZONA; October 14, 2013 – Last year, Wickenburg, Ariz., easily became the winter team roping capital of the world with a half-dozen arenas hosting some 60 jackpots each month.
Now, the newest facility in that capital, Ranch Rio, is back for its second season and begins hosting weekly team ropings on Saturdays starting Oct. 26. Situated on the beautiful bed of the Hassayampa River, Rancho Rio offers a Western store, concessions and vendors as well as tree-lined RV hookups and stalls available all winter.
Weekly ropings on Fridays will also kick off on Nov. 8, and starting in mid-December, look for a jackpot every Monday at Rancho Rio. All ropings will vary handicaps so everyone can rope. With plans in place for a second arena, green grass and many more enhancements, the site is becoming the premier jackpot facility in team roping's undisputed winter capital.
For the roping schedule at Rancho Rio, visit naateamroping.com. For more information about Rancho Rio and its RV and stall availability, call 480.322.1189.
###
Yost Events produces premier roping and rodeos throughout the Southwest and Rocky Mountain region. For more information, call 520-251-1495.