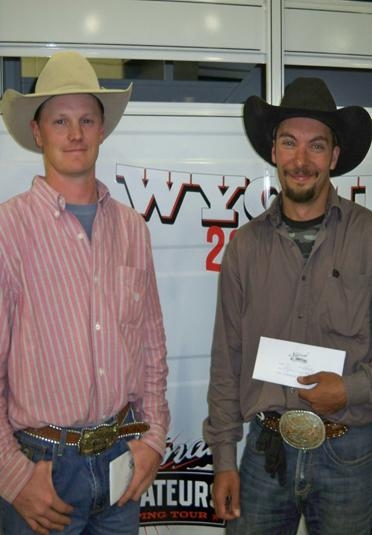 Former roughstock riders turned coal miners Levi Knuteson and Cameron Castleberry won the first roping of the NAA's Western Frontier Tour in Gillette, Wyo., on Cinco de Mayo.
Levi Knuteson, 30, grew up around Belle Fourche, S.D., and has worked mostly as a ranch hand, riding broncs for recreation. He only learned to rope about five years ago when some college buddies got him started. More recently, he got a job at the Buckskin Coal Mine in Gillette, and moved to the "Razor City."
Levi works on the same crew at Buckskin as Cameron, who was raised in Gillette and in his professional bull-riding career had scored 90 points on more than one occasion. The two roped their three steers in 23.4 seconds to earn $3,580.