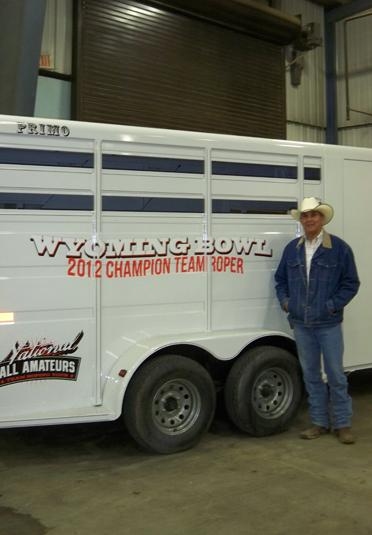 When Roger Hollingsworth of Wheatland, Wyo., called his wife to tell her she needed to drive to Gillette and pull his new trailer home, she didn't bite for a minute.

"You're lying," she said. "What do you really want?"
But Roger had topped Levi Knuteson in the points standings on May 5 to lay claim to the new Titan three-horse bumper-pull trailer, and his wife eventually took off for Gillette. Roger had placed twice in the #9 roping and had two calls in the #10 later that day.
"I thought I had to rope my last steer to win the trailer, and I missed him," said Hollingsworth. But despite his mistake at third high call for Bruce Barker, Hollingsworth had enough points to win the trailer, and he has plans to put it to good use. Roger, who also follows NAA events during the winter season in Arizona, recently bought the Wheatland Inn with his wife. They're enjoying the restaurant business.
On May 6, the happy trailer winner was Terry Lindner of Sedalia, Colo., who was one of the first ropers to arrive for the weekend. He placed three times in the #9 Century roping to out-earn all other ropers Sunday on points.