Wednesday, Feb 23rd, 2022
Container Stop Can Do It All!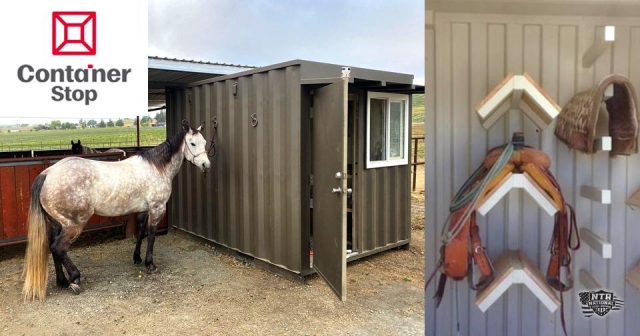 National Team Roping Welcomes Container Stop
Container Stop is now the exclusive customized shipping container supplier of the NTR. With options for agricultural, industrial, commercial, and even residential uses, Container Stop can do it all. You can expect a guarantee for your container to be in stock, on time, and a quality experience.
Offering custom sales, standard sales, and rentals. The standard sizes include 20' and 40' containers, with the Custom containers including sizes and modifications such as tack rooms, hunting cabins, pool houses, offices and so much more. Container Stop's containers are a versatile solution with unlimited possibilities.
"Container Stop is a family run business that started with one cowboy, one truck, and one container. We are excited to be a sponsor of NTR because when we are out of the office, this is the life Container Stop lives. We pride ourselves on quality, standing behind our product, and doing the job right. We know what a big difference quality tack rooms and custom storage can make, and we are happy to help!"
Stop by their "Showroom Container" during the NTR National Finals VIII, March 5-12, 2022, and The Horse Sale at Rancho Rio and see what Container Stop can do for you or your business.