Hit the Highway in a New Ram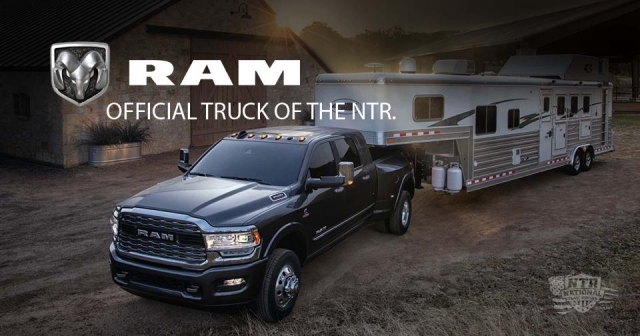 Ram Trucks has been the truck of choice and synonymous with rodeo and the western lifestyle for nearly 40 years. Team ropers nationwide trust Ram Trucks with their family and lifestyle. In addition to partnering with the NTR to create more opportunities, NTR members can take advantage of the Affiliate Rewards program to receive special savings on new Ram Trucks including the Ram Heavy Duty which is the 2019 Motor Trend Truck of the Year.
Here's How!
• Call 641-684-6000 to talk to Emily at Ram Rodeo to learn more about the program and obtain a control number and letter of authorization. Be sure to have your Global Handicap ID number ready.
• Take your control number and letter of authorization, along with proof of eligibility (membership listed in Global Handicaps) to any participating U.S. Chrysler, Jeep, Dodge or Ram dealership or FIAT Studio.
• Ask for a copy of the vehicle invoice and you will see the Preferred Price (PP) clearly listed. As a member of National Team Roping, you are eligible to receive the Preferred Price (1% below factory invoice). Combined with current incentives, the control number can help you save up to thousands of dollars off the MSRP.